Teeny Breaks is a free Chrome extension offering science-based tips for mindful breaks. Winner of the Product Hunt Maker Festival in the "Brain" category, winner of the 24-Hour Startup Challenge, 5-star rating on the Chrome store, 600+ active users.
When you open a new tab, Teeny Breaks displays a mindfulness tip so you can make the most of your break. Guaranteed no BS: each tip is science-based, with a link to the corresponding research paper.
Teeny Breaks has been featured in Cosmopolitan, BuzzFeed, HackerNoon, and more.
---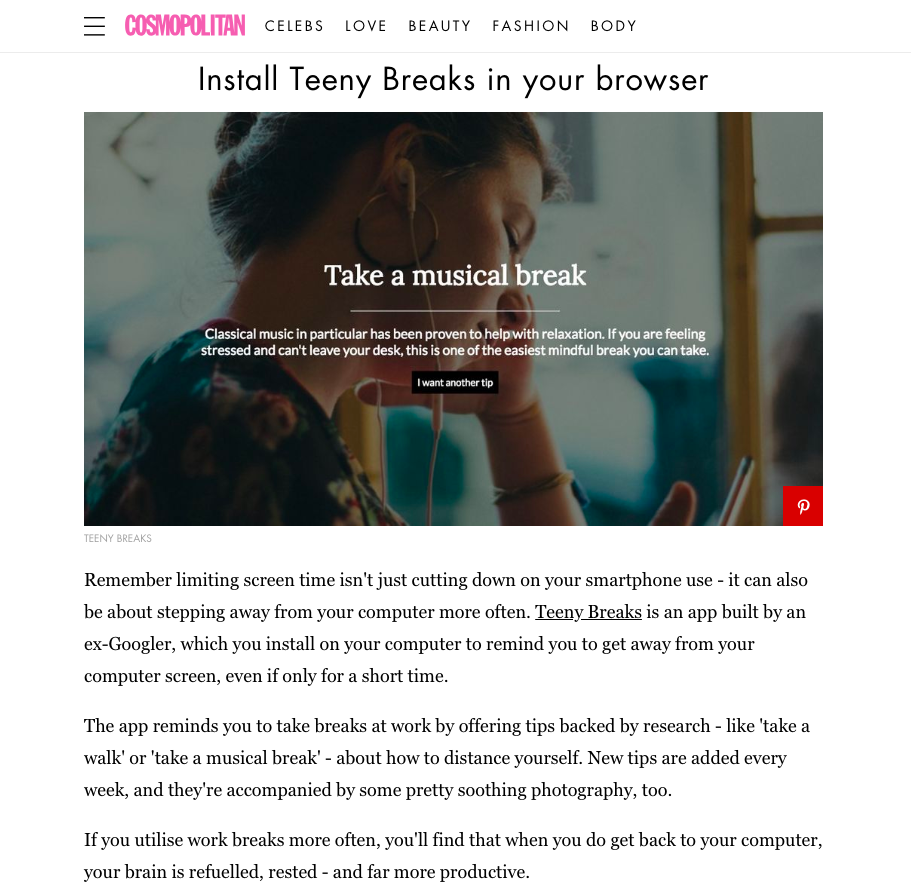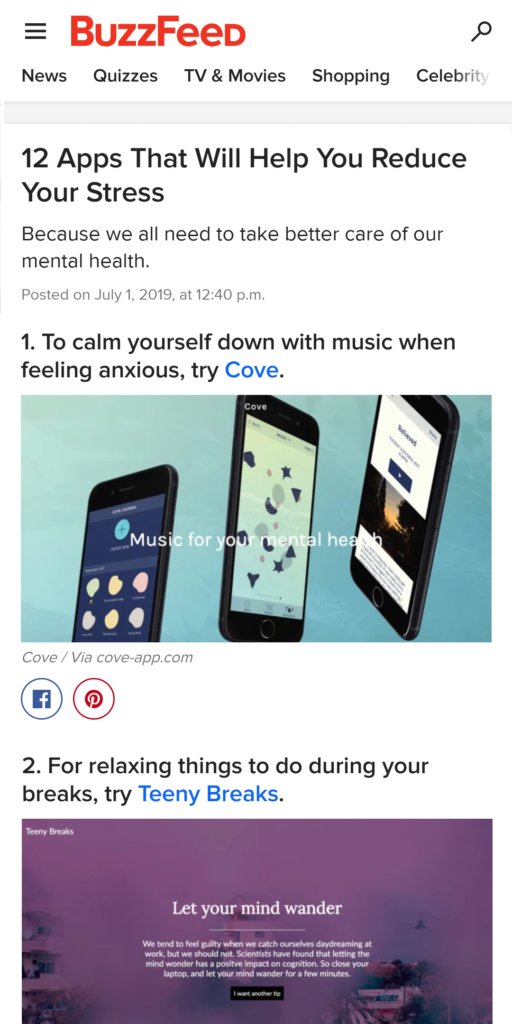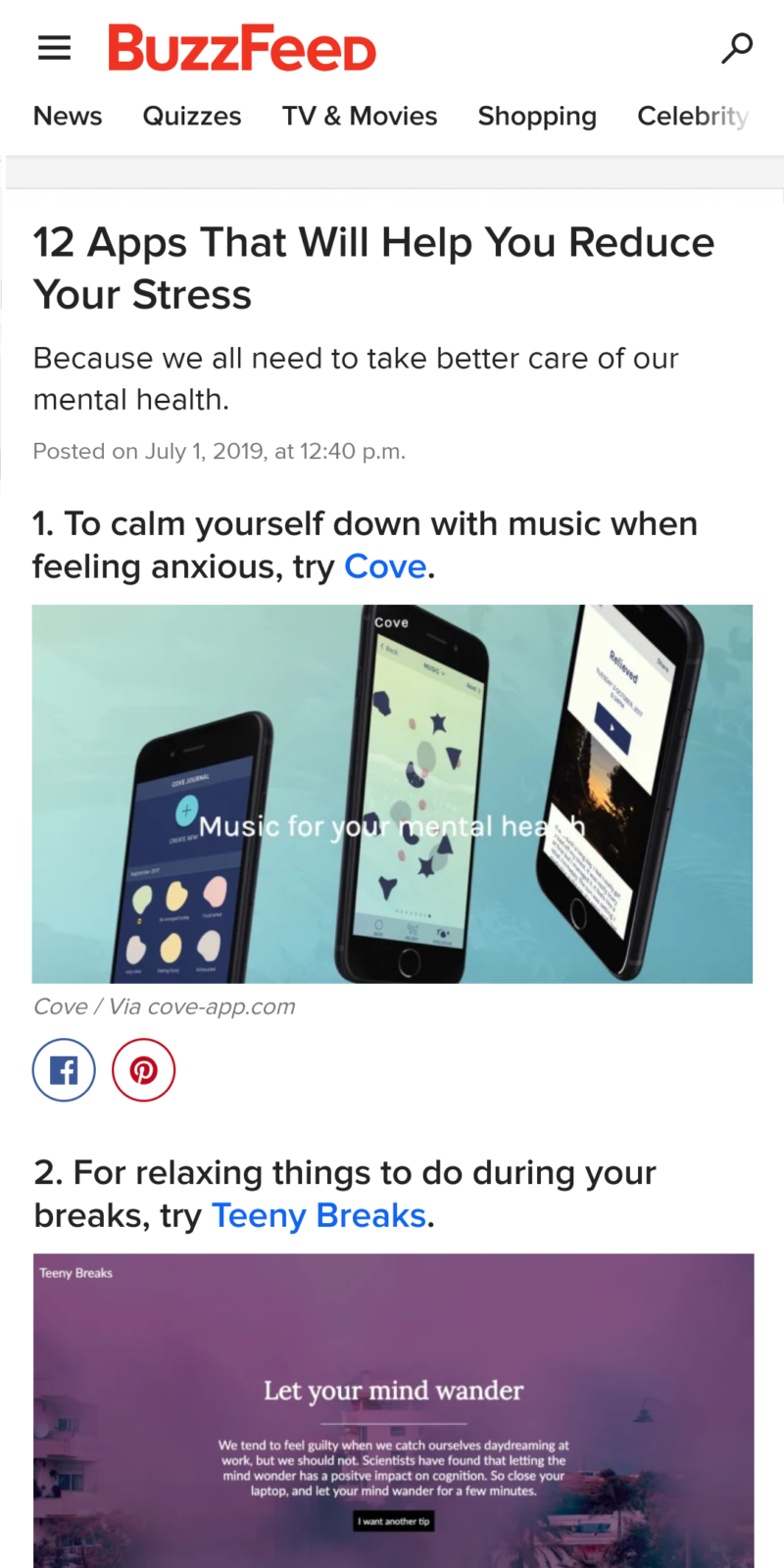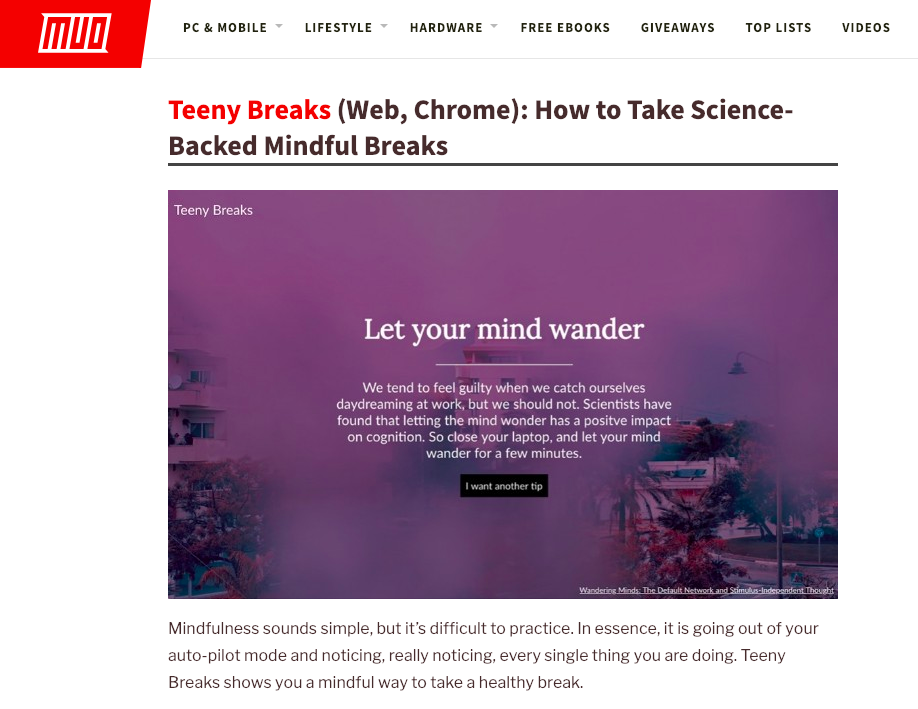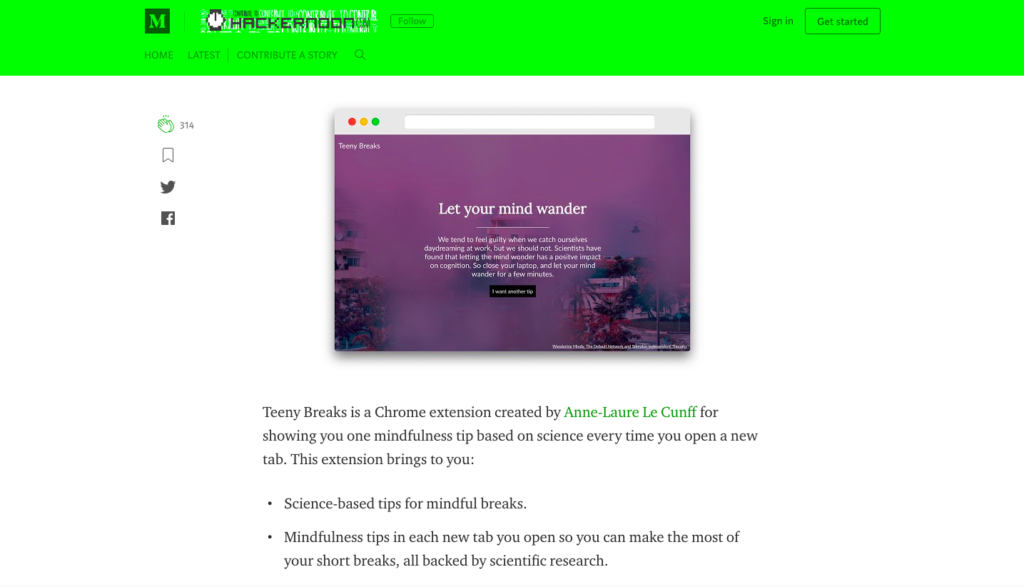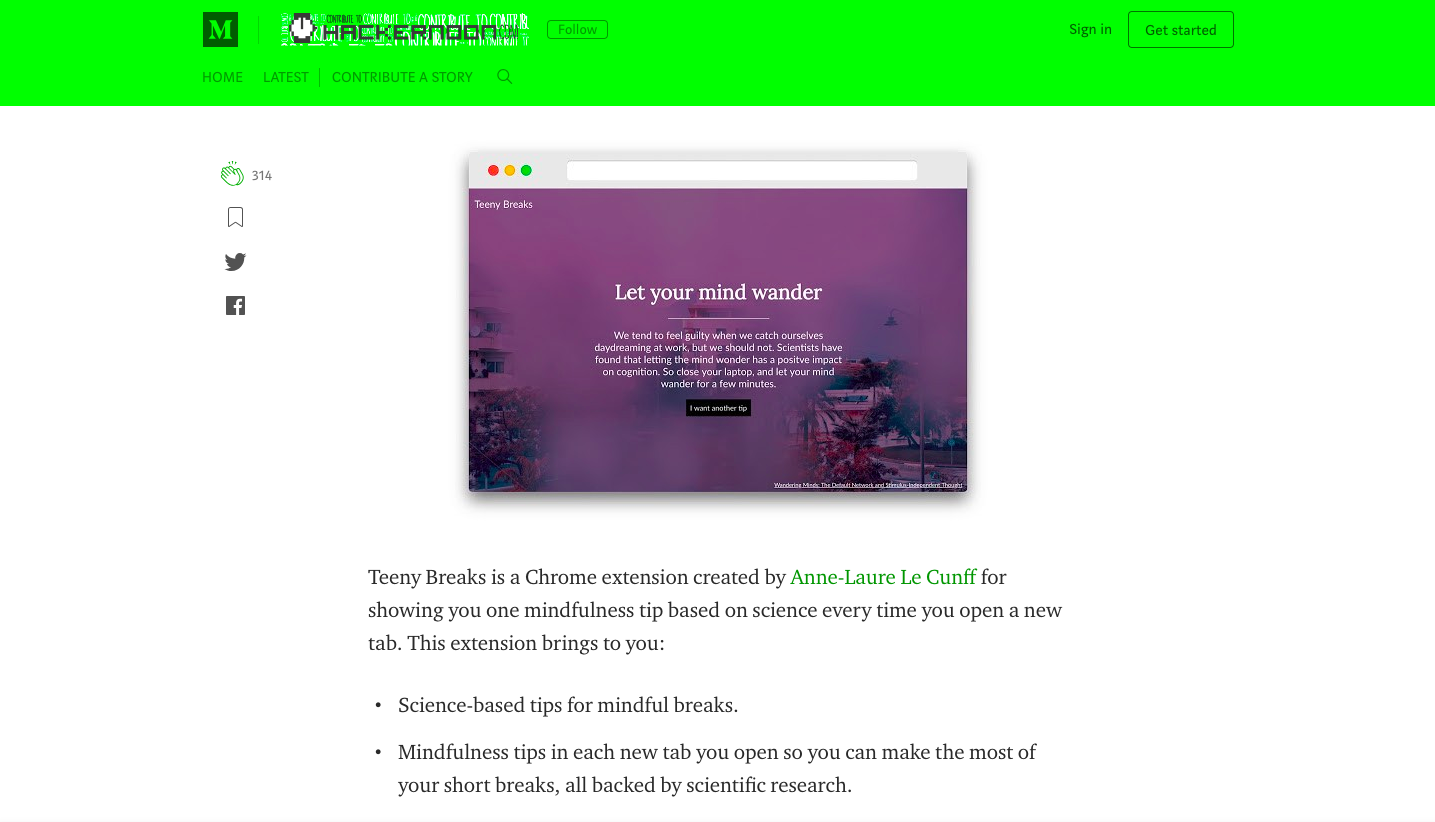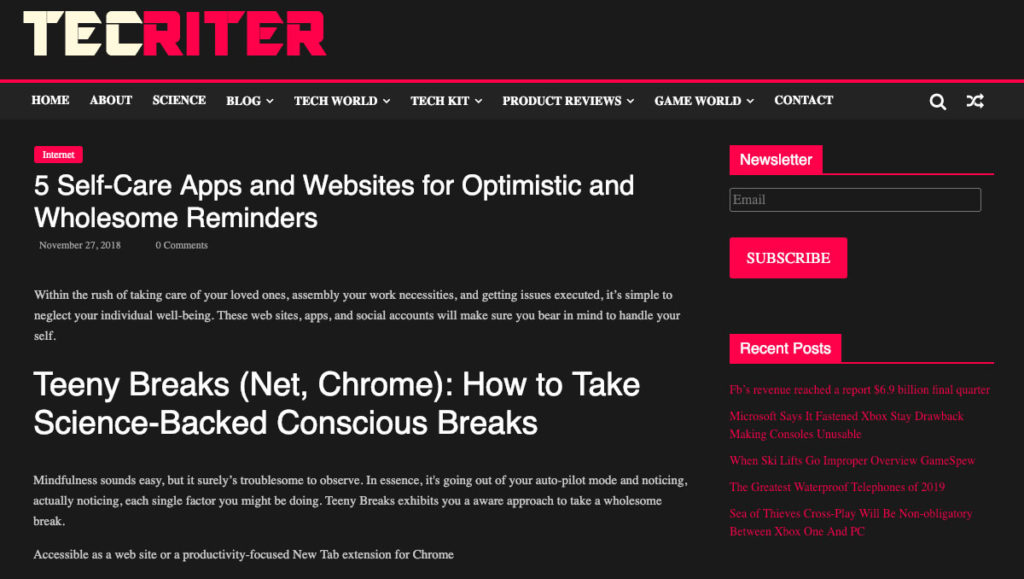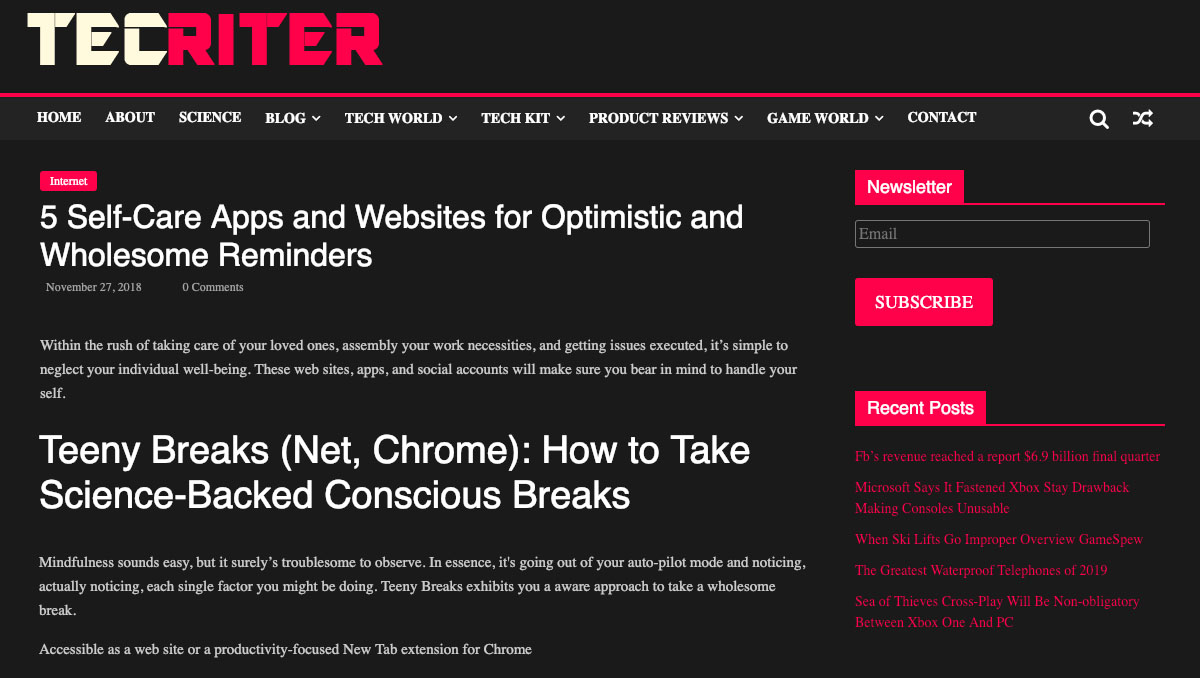 Make the most of your mind.