Your weekly dose of practical neuroscience-based insights.
Join more than 25,000 curious minds. Subscribe to Maker Mind, the weekly newsletter packed with neuroscience-based insights to be more productive and more creative.
One email once a week, no spam, ever. Privacy policy.
"The consistency and thoughtfulness of Ness Labs inspires me to question the ordinary and iterate towards being a better version of myself." — Steph Smith, Founder, Integral Labs.
"Anne-Laure is skilled at researching complex topics, and condensing her findings into a digestible format that both entertains and makes you smarter." — Leandro, Co-Founder, Unubo.
"This was the resource I didn't know I needed – SO badly. Bite-sized but in-depth insights into my brain. Anne-Laure's writing has changed the way I approach work." — Kelly Miller, Director, BPA.
Cognitive Biases in Entrepreneurship
Why does construction work always take longer to complete than forecasted? Why do we expect coin tosses to be fair? Why do we cling onto failing ventures?
A 45-page actionable research report
The first scientific review of cognitive biases in entrepreneurship
Key insights from 35+ research papers
Clear, jargon-free language
PDF & EPUB
Free for Ness Labs members
Read more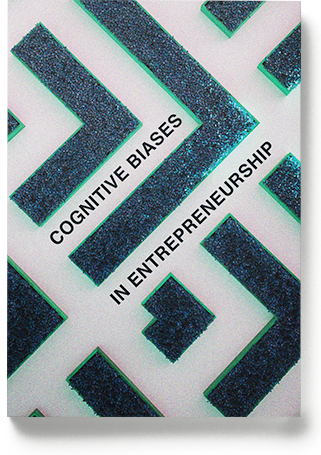 Latest articles