This page is only available for Ness Labs members. Learn more about the membership or join now.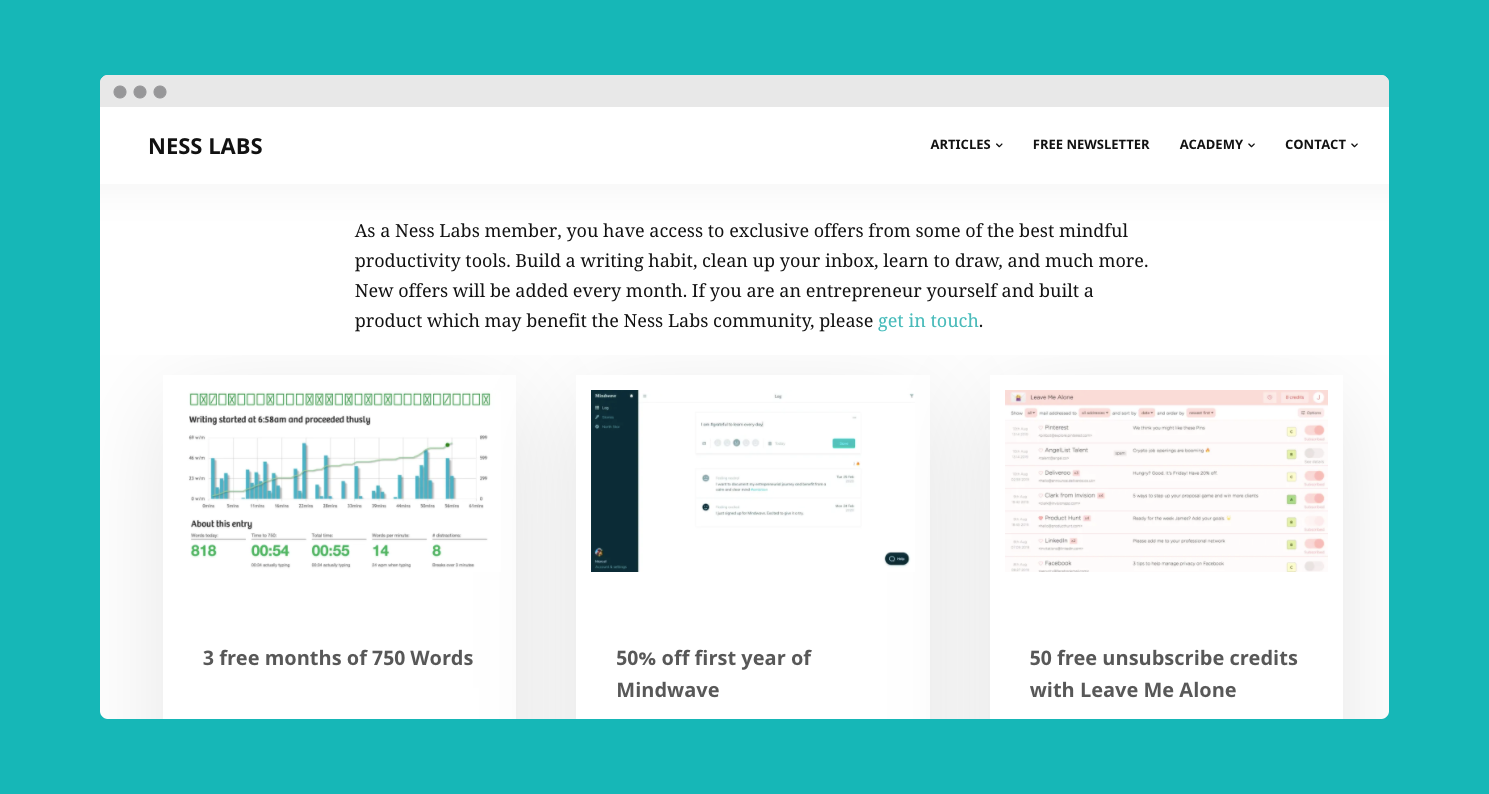 Already a member?
Hello! 👋 I'm Anne-Laure Le Cunff. I write about what I learn as an entrepreneur and neuroscience student. Do you want to make the most of your mind? Subscribe to Maker Mind, a weekly newsletter with neuroscience-based insights on decision making, continuous learning, thinking, creativity, and productivity.

One email a week, no spam, ever. Privacy policy.
As a welcome gift, you will receive The Beginner's Guide to Mindframing (22 pages), 30 Mental Models to Add to Your Thinking Toolbox (6 pages), and a printable Plus Minus Next journal template.