What kind of present can you give to your friend who's naturally driven by curiosity? For the kind of person who enjoys seeking knowledge and learning new things? This year, not everyone will be able to spend the holiday together, so this gift guide will mainly focus on digital gifts for people who want to expand their mind and add more mindfulness into their lives.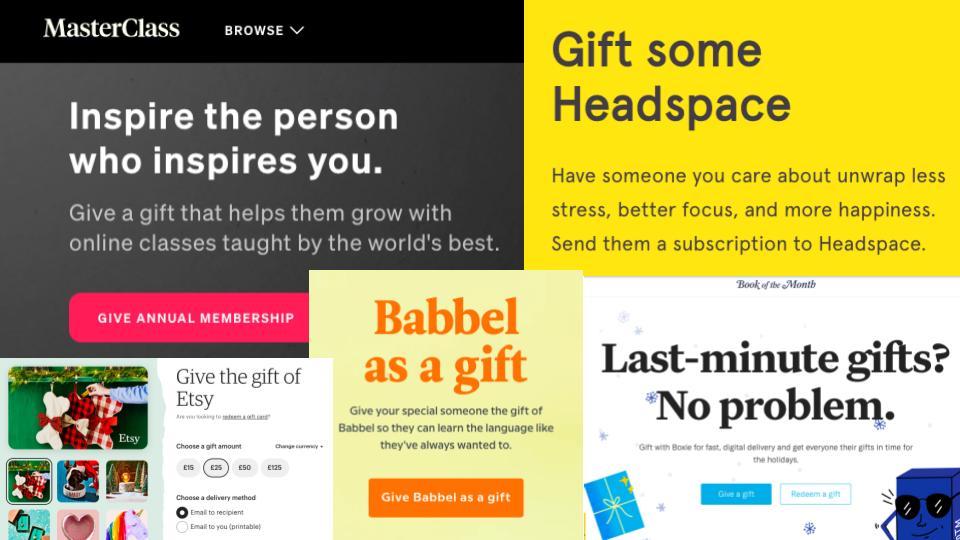 Online courses gift cards
Unfortunately, most of the biggest online learning platforms such as Coursera, Udemy, Udacity, and edX do not offer gift cards at the moment. For some of them—such as Coursera—the learner explicitly needs to make the payment themselves. However, there are still a few interesting options if you want to give the gift of learning this holiday season.
The gift of mindfulness
Help your friends and family take care of their mind in 2021 by giving them free access to some of the best mindfulness tools and ways to create a more mindful living/working environment. Less stressed and more resilient, they'll be grateful for the gift!
Book clubs
Let them know about the concept of the antilibrary, and treat your friend's shelf to a book subscription. It's a great way to support their learning journey.
Learning communities
It's more fun to learn together. If you are part of a paid learning community, consider inviting your friend. And if you aren't yet, it may be the opportunity to join with them and learn together.
There are many more paid learning communities you can invite your friend too—just make sure it's aligned with their interests. And again, it's more fun if you join together.
Other gift ideas for learners and creators
Want more ideas? There are dozens of options to please a curious mind. If these are not available in your country, just do a quick online search for local alternatives.
Have fun finding the perfect gift for your friends and family. But be careful: you may end up getting a few of these for yourself as well!