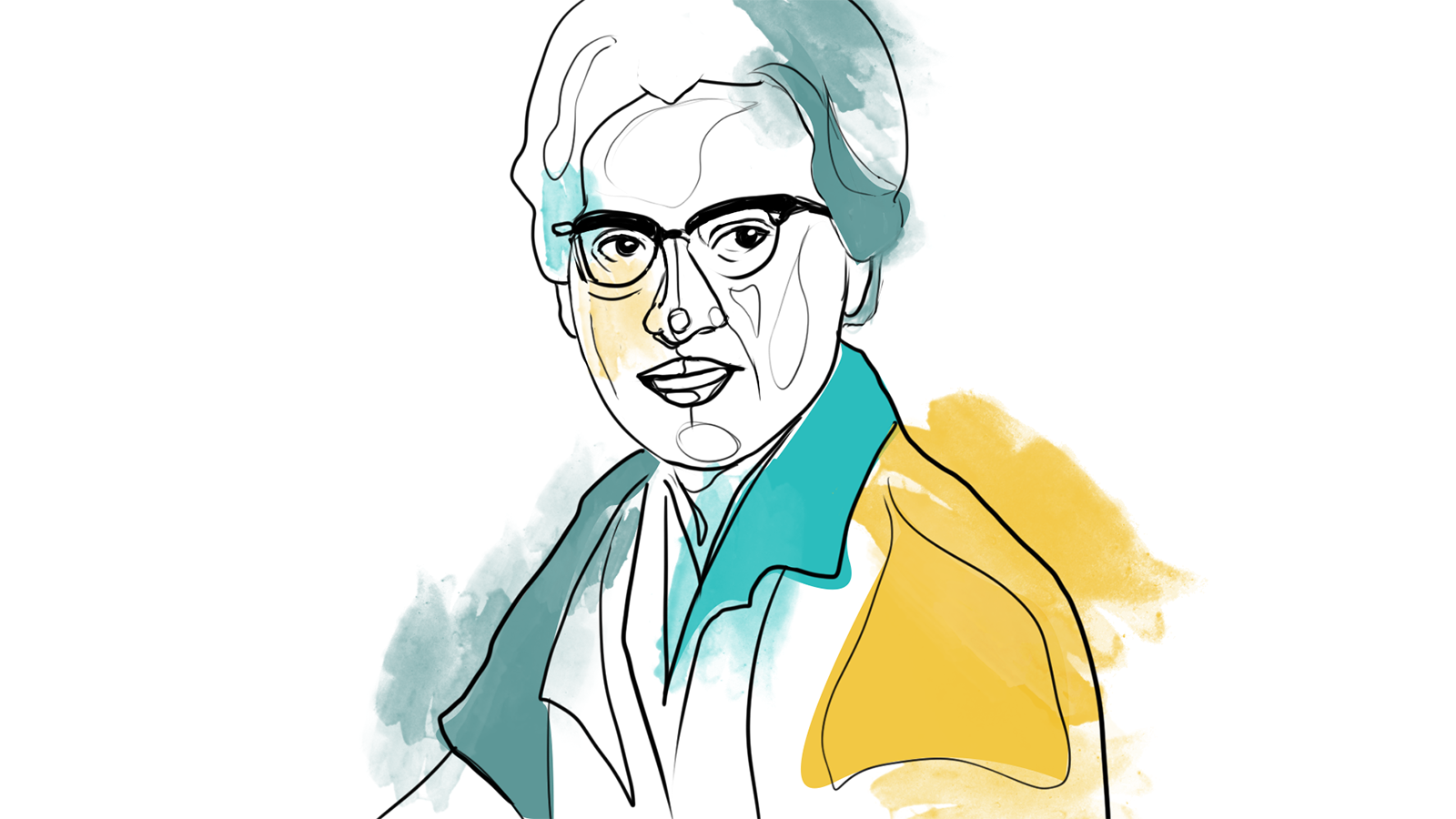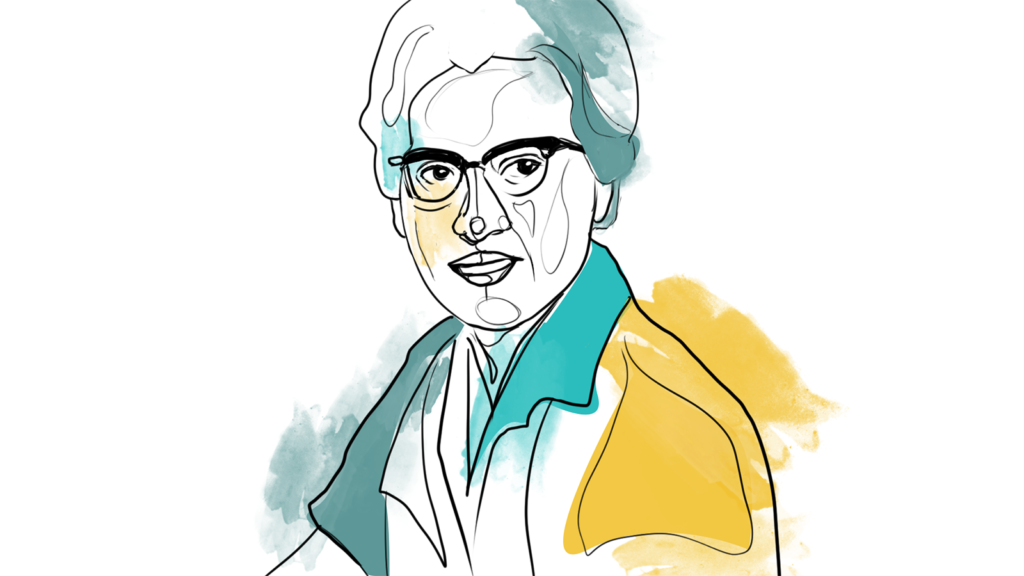 Katherine Johnson was always passionate about mathematics. She started taking classes at West Virginia State College at 13 years old and started her career as a math teacher. Then in 1953, Johnson became a part of a group of Black women mathematicians known as "human computers" at the Langley Research Center. Her equations sent the first American into space, allowed John Glenn to orbit the Earth, and let Neil Armstrong and Buzz Aldrin explore the moon safely.
Johnson developed a reputation for precision and was never afraid to ask questions. However, no one knew who she was for decades until Margot Lee Shetterly documented Johnson's extraordinary career in the book Hidden Figures. In 2015, Johnson won the Presidential Medal of Freedom for her contributions to space programs, and Hidden Figures was adapted into an Academy Award-nominated film.
This article is part of the Brilliant Thinkers series, which explores the thought processes, working habits, and decision-making principles applied by intellectuals who profoundly impacted the world with their discoveries and the way they challenged the status quo.
Katherine Johnson's thinking strategies
There are many lessons we can learn from Katherine Johnson's incredible career and her experiences as a Black female mathematician. Three principles in particular have been recurring themes in her life and work.
1. Questioning the rules. Because things have been working a certain way doesn't mean they ought to stay the same. Despite being indispensable contributors to space flight programs, Johnson and her Black female colleagues were not allowed to attend meetings about their projects. The reasoning? No girls allowed.
Johnson famously questioned her male colleagues about this rule, asking if there was a law against women in meetings. Since there was no such law, Johnson persistently asked her colleagues to attend the meetings until they eventually let her in. She was the only woman to participate in these meetings. As time went on, her male colleagues increasingly relied on her insights.
In addition to gender discrimination, Johnson also had to fight against racism. For instance, while the cafeteria was segregated by race, Johnson and her colleagues often ignored the signs telling them where to sit. Consistently questioning the rules was a core principle followed by Katherine Johnson.
2. Learning from the best. Instead of trying to study on her own, Johnson developed a network of mathematicians who supported her and inspired her. As a high school student, Johnson took a class with Angie Turner King. Turner King was one of the first Black women in America to earn a Master's degree in mathematics and chemistry. She showed Johnson that it was possible to be a Black woman in this white, male-dominated field.
While in college, Johnson jumped on the opportunity to learn from William Schieffelin Claytor. He was the third Black person to earn a Ph.D. in mathematics in America. Claytor encouraged Johnson to become a mathematician, even though at the time there were only 100 women in the profession. He even developed special classes just for Johnson to prepare her for a career in mathematics. Johnson later expressed gratitude for Clayton for supporting her career path.
3. Becoming an educator. Teaching is one of the most powerful ways to keep on learning. Johnson started her career as a math teacher. After 30 years with NASA, she continued to support the next generation of mathematicians. Johnson advocated for math education, supporting volunteer programs and math teachers. She also visited schools, spoke at events, and even responded to letters from students who wanted to become mathematicians.
When she received the Presidential Medal of Freedom Award, NASA Administrator Charles Boden said that Katherine Johnson "is a big part of the reason that my fellow astronauts and I were able to get to space; it's also a big part of the reason that today there is space for women and African-Americans in the leadership of our nation, including the White House."
How to think like Katherine Johnson
One of the most obvious ways to think more like Katherine Johnson is to always question the rules. Cultivate a mindset of pushing back wherever you witness or experience outdated practices. If you see a colleague falling prey to the authority bias, call them out. Use Katherine Johnson as an inspiration to ask difficult questions and be an agent of change.
However, the pursuit of progress does not need to be a solitary journey. Finding your role models and learning from them will accelerate how fast you acquire new knowledge, skills, and even relevant professional connections. Ask yourself: who are the experts in your field that could serve as inspiration, and who you could learn from?
Identify these experts, make a list, then spend a bit of time familiarizing yourself with their work. In some cases, you may even be able to contact them and ask them a few questions. Or, even better, if you're enrolled in a course as a student — whether independently or as part of a formal education programme — you may be able to connect with some of the best instructors in your field and learn directly from them.
Finally, make sure to pay it forward. Just as we must learn from those who came before us, we should also share what we have learned with the next generation. You don't have to wait until you're an expert to start inspiring other students. It can take on different forms: mentoring a younger colleague, visiting schools, advocating for more educational programs in your field, publishing tutorials, sharing what you learn on social media. You may become the one person to inspire the next Katherine Johnson.
Katherine Johnson was extraordinarily persistent, curious, and brave. She refused to let artificial barriers prevent her from making a lasting impact in her field. You can apply some of Johnson's thinking strategies by always questioning the rules, connecting with the best experts in your fields, and by becoming an educator to in turn inspire the next generation of brilliant thinkers.