As Einstein wrote in 1936: "All of science is nothing more than the refinement of everyday thinking." Why is it that a skill as important as thinking is not a key focus in traditional schools? Why don't we have classes on decision-making, cognitive biases, and mental models? Can we learn how to think better?
It's a common misconception that brilliant thinkers are born that way, but thinking is a skill which can be practiced just as any other skill. And the good news is: it's never too late to start proactively applying thinking tools and strategies.
The average human mind is fairly similar across the board. What differentiates between poor thinking and good thinking is the way we decide to use our mind. Lazy shortcuts and cognitive biases will result in poor thinking. Conscious mental models and emotional awareness will result in better thinking.
Critically thinking through problems can lead to more efficient solutions. Networked thinking can lead to more creative ideas. Being skeptical of your memories and intuitions can prevent painful mistakes. This guide will explore how to think better with principles, frameworks, and tools for thought.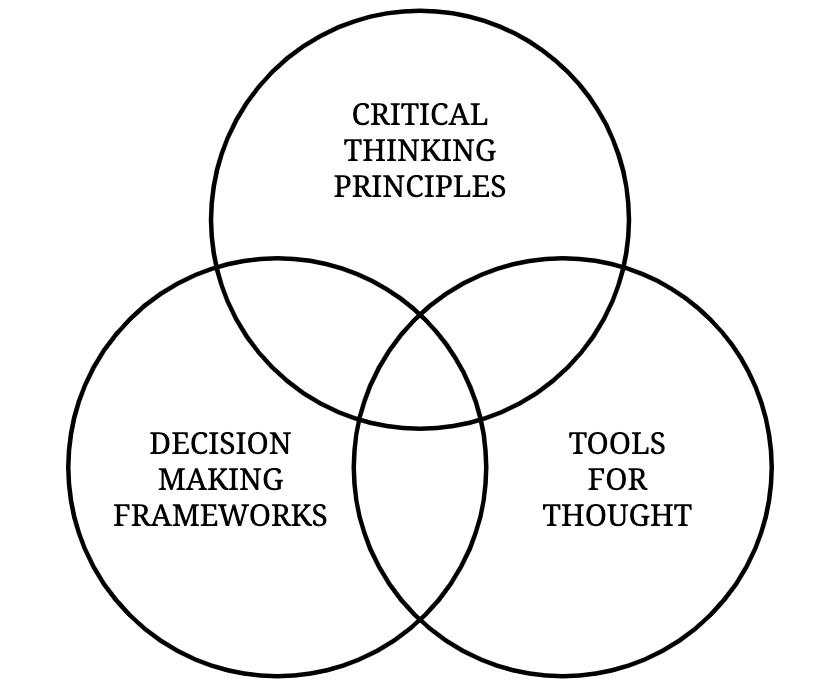 Table of contents
5 principles to be a better thinker
The basics of thinking better are fairly simple. Mainly, they rely on creating healthy thinking habits that encourage us to always question our initial intuitions, to avoid shortcuts, and to consider the second-order consequences of our decisions.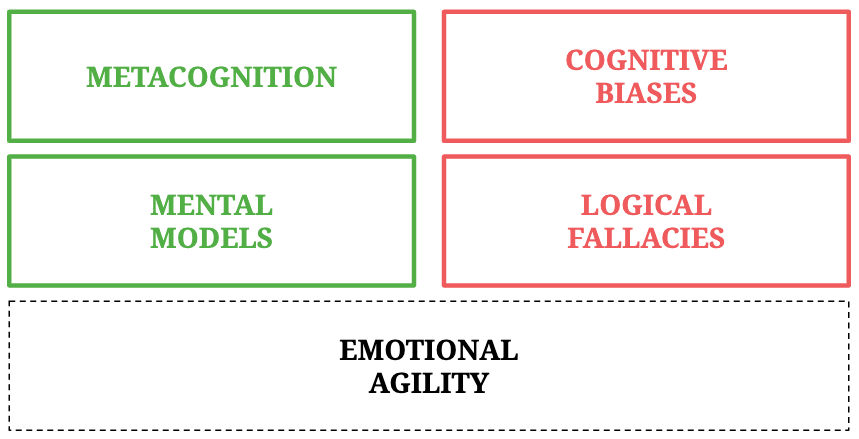 Improve metacognition and mental models, reduce cognitive biases and logical fallacies, and practice emotional agility. While there is no such thing as perfect thinking, these general principles will help you progressively become a better thinker, or at least notice flaws in your thought processes.
Frameworks for better thinking
Beyond general ways to think better, there are structured frameworks that can be used to make better decisions.
"The more you learn, the more you have a framework that the knowledge fits into." — Bill Gates.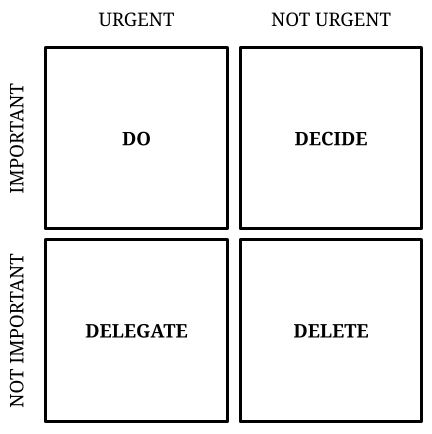 As with all frameworks, they are not universal, and need to be applied based on the context, the particular challenge, and the goal we want to achieve. Some of these frameworks are quick and easy to use, such as the Eisenhower matrix which can help clean up a to-do list, whereas others are more involved, such as a pre-mortem. Pick the most appropriate frameworks for the job, and feel free to tweak them so they work for your particular use case.
Tools for thought
In order to make the most of these strategies and frameworks, you may want to consider using some tools for thought, which can help consolidate your mental models and serve as a platform for self-education and self-reflection.
Ultimately, the process itself of learning how to think better requires hard work, but it can be fun and fulfilling. Identifying your cognitive biases, deciding which mental models to apply, and having thought-provoking conversations with fellow curious minds is an enriching experience, where the journey matters more than the destination. Good thinking is the result of deliberate practice. So take your time, and fail like a scientist. Good thinking is a precious skill it is worth investing in.